Director / Senior Director of Product Management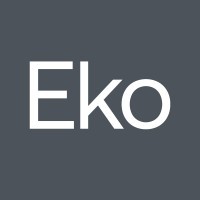 Eko
Product, Sales & Business Development
United States · Remote
Posted on Wednesday, May 17, 2023
At Eko, we're dedicated to providing healthcare professionals with industry leading digital tools to hear and understand their patients' hearts and lungs. With our platform, clinicians can detect cardiopulmonary disease with higher accuracy, diagnose with more confidence, manage treatment effectively, and ultimately give their patients the best care possible.
With over $125M in funding from partners like 3M and the Mayo Clinic, Eko has become one of the fastest growing digital health companies, doubling our customer base in the last year to over 135,000 clinicians across 4,000 U.S. hospitals. We've built a tremendously talented, diverse, and mission driven team and are proud to be certified as a Great Place to Work®. Together we are committed to investing in each other and our mission to ensure all patients have access to high quality care.
Eko serves clinician and enterprise users of smart stethoscopes, expanding their ability to detect cardiopulmonary conditions and accelerate care. The impacts are broad and far-reaching, from expanding access and equity for underserved populations, to enabling providers to take one of their oldest tools and turn it into a platform for AI-enabled diagnosis.
The Sr. Director of Product Management reports to Tico Blumenthal, VP of Product, and works closely with the EKO executive leadership team, acting as a key organizational influencer and thought leader.
As the Sr. Director of Product Management at Eko, You Will:
Bring an unstoppable passion for the customer, owning the Why behind the products Eko delivers.
Combine hands-on understanding of product desirability, feasibility and viability to create compelling new product concepts and develop and refine the existing product portfolio.
​Ensure customers have exceptional experiences with our products and with Eko overall across our many channels (iOS, android, web, device, API, etc.).
Integrate diverse portfolio investments into roadmaps designed to inspire and educate customers, investors, development and the broader Eko organization about the future we are creating.
Partner closely with R&D to ensure product release cadence and scope are aligned with demonstrated customer needs and development timelines and capacity.
Lead multiple product and sr. product managers as they define clear market opportunities, product scope and requirements management.
Be a player-coach, amplifying a growth mindset amongst product team members, deepening both their confidence in their craft and their leadership competencies by showing them how it's done.
Research, prototype and test designs for new products and technologies in partnership with UXR and Design
Engage with engineering, in partnership with Design, to ensure desirability, feasibility and viability inputs result in a seamless and compelling user experience and a successful business.
Partner with Product Marketing and Sales to ensure a clear narrative is delivered to the market, and to closely understand our win/loss profile in the field.
As the Sr. Director of Product Management at Eko, You Have:
10+ years experience in product management, ideally across digital, physical and/or hybrid experiences, with 5+ years of experience in people leadership.
5+ years applying user-centered design principles to create successful healthcare enterprise SaaS experiences.
Experience working in detail with new technology - Technical undergraduate degree and business or technical graduate degrees are a plus.
Experience in medical devices, pharmaceuticals, health tech, including hybrid regulated / non-regulated medical device environments is a plus.
Be hands on in making choices about product scope, enabling data-driven and well-considered decisions at multiple levels of product granularity – from value proposition to license models to workflow.
Multiple experiences conducting and synthesizing user research to drive product scope and investment.
Experience working within cost-efficient start-up frameworks to drive early traction for design concepts prior to investment. Techniques may include lo-fi prototyping, user validation, etc.
Experience with category-defining new products is preferred, navigating product adoption and user experience evolution.
Benefits and Perks We Offer:
Eko was recognized by "Great Place to Work" in 2020 and 2021
Paid-time off
Medical/Dental/Vision, Disability + Life Insurance
One Medical membership
Parental Leave
401k Matching
Work from home equipment stipend
Flexible schedules
Wellness programs (Wellness Wednesdays, Time off)
Wellness perks (Headspace, Ginger, Aaptiv, Physera)
Learning and Development stipend
A competitive pay, the salary range for the role is $200,000 - $240,000 plus Bonus and Equity
Eko is elevating the way clinicians detect and monitor cardiac and respiratory disease by bringing together advanced sensors, patient and provider software, and AI-powered analysis. Its FDA cleared platform is used by tens of thousands of clinicians treating millions of patients around the world, in-person, and through telehealth. The company is headquartered in Oakland, California and privately-held, with investments from ARTIS Ventures, NTT Venture Capital, DigiTx Ventures, Mayo Clinic, Sutter Health and others.
Eko is proud to be an equal opportunity employer and welcome people of different backgrounds, experiences, abilities and perspectives. We celebrate diversity and are committed to building a diverse and inclusive team.