Director of Digital Manufacturing Ops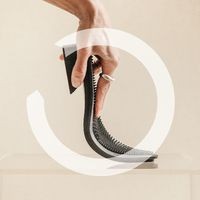 HILOS
Operations
Portland, OR, USA
Posted on Friday, June 30, 2023
As Director of Digital Manufacturing Ops, we are looking for someone to manage the flow from order to fulfillment across our supply chain partners. This will involve both a familiarity of footwear manufacturing as well as expertise with advanced technology, including 3D design software and additive manufacturing. This role will work closely with material sourcing, advanced concepts, and product development teams to ensure scalability, while managing both our supply chain partners and the technical roadmap for our full-stack production architecture.
Role:
Builds and fosters a deep knowledge base around manufacturing engineering and industrialization for both 3D printed parts and footwear construction and assembly.
Manages our in-house production cell across equipment, capabilities, and limited production runs.
Works with our product development team to identify and validate new materials and production processes that expand product capabilities, scalability, and cost reduction.
Grows relationships with key supply partners by working collaboratively to develop custom HILOS applications on their existing material, hardware, and software capabilities while constantly exploring ways to add value to their own business objectives and strengthen our relationship.
Identifies, grows and manages relationships with key production partners to create win-win relationships where both parties invest and grow together,
Ensures that the company is meeting our capacity, quality, cost, and turnaround targets.
Leverages our in-house production cell to develop and improve our production playbook (overall workflow, process, training regimen, material and equipment pathways) and support production partner performance.
Fosters an open and professional work culture that is non-political, merit-based, and transparent.
Quickly identifies problems, develops solutions, and makes decisions with the appropriate speed as well as coordination.
Agile and resilient to an everchanging startup culture.
Ideal Candidate will possess:
• Progressive experience in product development, product management, supply chain manufacturing and logistics. Floor manufacturing experience a plus.
• Working knowledge of latest in footwear manufacturing as well as additive manufacturing capabilities, materials, and software.
This is a full-time, in-person position based in Portland, Oregon. HILOS does not cover relocation expenses.