Director, Regulatory Affairs (East)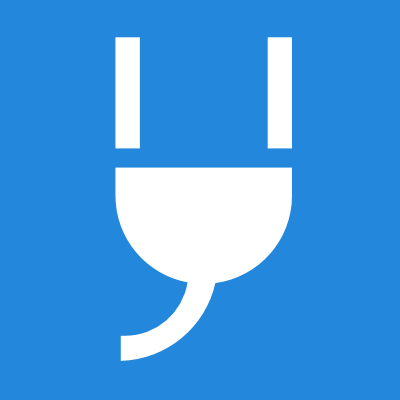 UtilityAPI
Legal
Remote
Posted on Tuesday, May 30, 2023
UtilityAPI's automated data service helps shorten sales cycles, lower customer acquisition costs, and provides the infrastructure needed to build the energy economy of the future. Everyone in the Clean Energy ecosystem needs a fast, easy, safe way to share energy data. Lack of access to data chokes innovation at clean energy companies. UtilityAPI's goal is to end that chokehold. Our customers love us.
We have a diverse leadership team, and we value the insights that a diverse team can bring. We encourage applications from members of groups that have been traditionally underrepresented and underestimated in tech, including women, people of color, and people with disabilities.
We encourage applications from any interested candidate, whether you meet all listed requirements. UtilityAPI is committed to being a workplace that values nontraditional work histories.
About The Role
The job candidate should be highly flexible, adaptable, and not afraid of pioneering new opportunities to deliver value and growth to the Company.
This is a remote position that will require travel. At this time, candidates must reside in the United States and be a U.S. citizen, permanent resident, or the holder of a non-expiring visa that doesn't require sponsorship.
Role Responsibilities
In partnership with the VP of Regulatory Affairs, identify and prioritize state regulatory initiatives in the Eastern United States, particularly the Northeast, to remove barriers and shape effective utility customer energy data and data access policies.
Work in a cross-functional team to identify and unlock revenue opportunities through utility regulatory processes.
Serve on industry trade and governmental committees and working groups and contribute subject matter expertise and thought leadership to advance UtilityAPI's objectives.
Draft and submit regulatory comments and testimony.
Identify and secure opportunities to increase UtilityAPI's brand awareness and thought leadership through written and trade media outlets, industry forums, and regulatory meetings.
What We're Looking For
A highly inquisitive and curious nature with the ability to connect the dots and identify patterns among people and organizations to understand their motivations and what makes them tick.
Demonstrable work experience, including trade association, nonprofit, state and/or federal work in energy, distributed energy resources, data access, US energy markets, and/or climate change.
Experience working with state PUCs, with emphasis in the Eastern part of the U.S.
A foundational understanding of utility ratemaking processes and customer energy data access issues with a strong desire and willingness to become an expert.
An intuitive sense of people with an ability to build positive rapport with others at a large scale and an ability to capitalize on those relationships to advance company objectives.
A proven ability to effectively influence decision-makers in both the public and private sectors.
Excellent written and verbal communication skills with past experience drafting and delivering regulatory and/or legislative testimony.
Ideal Though Not Required
Familiarity and relationships built within relevant trade associations.
Working relationships with executive-level positions either in the public or private sectors (e.g., lawmakers, regulatory, administration officials, c-suite executives), with emphasis in the Northeastern states.
The ability to work in a fast-paced and entrepreneurial environment with tight deadlines.
Compensation
Base salary, depending on experience: $120k - $135K
Stock options
Medical, dental, vision insurance
401k + matching
An additional salary bonus may be offered for candidates holding a J.D.