Environmental Health and Safety (EHS) Specialist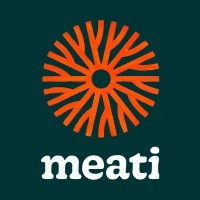 Meati Foods
Thornton, CO, USA
Posted on Friday, March 17, 2023
The Role:

The Environmental Health and Safety (EHS) Specialist will work under the direction of the Senior EHS Manager to provide guidance and support to managers, technical staff, employees, and contractors to drive continual improvement in Meati's EHS Management System and EHS culture and achieve EHS related key performance indicators.

Responsibilities:
Assisting with the development and implementation of site-specific EHS and industrial hygiene-related policies & procedures in compliance with regulatory and corporate requirements.

Providing guidance & support to employees regarding EHS questions, concerns, & requirements.

Identifying & evaluating EHS risks & ensuring proper risk reduction & control measures are implemented.

Coaching and mentoring management and employees on safe work practices and behaviors.

Assisting with the development and delivery of effective EHS-related training based on training needs assessments.

Performing EHS inspections, audits, drills, and self-assessments to ensure and validate compliance with all regulatory and company requirements.

Assist with measuring, monitoring, and reporting site-specific EHS-related key performance indicators to management.

Ensuring timely and effective completion of EHS-related corrective and preventive action plans.

Participate in EHS-related incident investigations & ensure proper escalation, root cause analysis, and completion of sustainable corrective actions.

Tracking & trending injuries, near miss events, safety observations, and property damage incidents.

Facilitating EHS teams focusing on increasing employee engagement & empowerment.

Staying current on government regulations and emerging issues and trends in EHS.

Prepare for audits, governmental inspections and customer visits and identify data and reports needed to monitor performance and compliance against goals.

Independently solve moderately complex issues with minimal supervision, while escalating more complex issues to appropriate staff.

Performs other related duties, as assigned.
Qualifications:
Associate's degree or Bachelor's Degree in Occupational Health & Safety, Safety Management, or related field OR 1-3 years of related EHS experience in a food manufacturing or industrial manufacturing setting.

Able to demonstrate knowledge and understanding of relevant EHS standards.

Ability to influence others and present recommendations.

Demonstrated ability to be part of and work effectively with diverse groups of individuals and cross-functional teams.

Creative thinking skills with the ability to balance multiple projects and tasks simultaneously.

Experience in developing and/or implementing OSHA's Voluntary Protection Program, ISO 45001 or related ISO Management System preferred.

Flexible in working during non-business hours to meet business needs.
Compensation:
The base salary range for this role $70,125 - $92,437 annually, which is just one aspect of our total compensation package. In addition to the salary, this position is eligible for a potential annual bonus and equity! Actual compensation may vary based on skills, experience, and location.
Benefits:
Medical, Dental, and Vision insurance at no cost to the employee (for employee-only coverage)

401K with company match
Generous Paid Time Off (PTO) and Floating Holidays
Monthly reimbursements for personal health and wellness expenses
Mental health programs at no cost
Parental Leave, Short-Term & Long-Term Disability coverage, and AD&D
Equal Employment Opportunity: Eat Meati™ is an equal opportunity employer, and all qualified applicants will receive consideration for employment without regard to race, color, religion, sex, sexual orientation, gender identity or expression, pregnancy, age, national origin, disability status, genetic information, protected veteran status, or any other characteristic protected by law.
About Eat Meati™
Based in Boulder, Colorado, Eat Meati™ is on a mission to build Good Energy™ from the ground up. We work closely with Mother Nature to cultivate the complete protein she intended — one that's been the root of our living world for millennia. We're connecting and empowering eaters everywhere to evolve energetically. We believe food should be simple, clean, and of course, delicious, which is why grow and nourish our mushroom root to create nutrient-rich, whole food protein everyone can enjoy. Get to know more about Meati™ at meati.com.
Our team is passionate about making the world a better place through good health and wellness, positive climate impact, and equitable access to nutrition around the world. This passion translates into the culture of our office, making Eat Meati™ a lively, enjoyable, innovative, and inclusive place to work. This is an exciting time to be a part of the Meati™ team and the growing plant-based meat category..