Senior Project Manager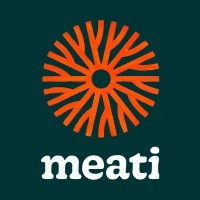 Meati Foods
Operations
Thornton, CO, USA
Posted on Thursday, May 11, 2023
Project Development
Assist with development of Meati capital plans.
Develop project charters and objectives in an environment where scope and deliverables may be ambiguous.
Develop project management plans and maintain milestone and critical path schedules
Prepares Best Value Option Analysis (BVOA) to compare solutions and cost for best value and provide recommendations to senior leadership.
Lead teams in complex assignments on a project-by-project basis through all project phases (initiation through closeout).
Provide input to the project prioritization process and participate in other essential strategic business portfolio processes to ensure prioritization and funding to support site goals.
Develops cost justifications, scope, schedule, and budget estimates. Understanding and calculation of ROI, IRR, NPV, and capital spend.
Writes, submits and presents capital request documentation.
Drives development of project success criteria for vertical start up and alignment with sponsor and stakeholders.
Project Execution
Responsible for project scope execution, cost, schedule management and safety.
Assists in the competitive selection process, contract negotiation process, and oversight of all design consultants, specialty vendors, and construction teams as necessary for each project.
Lead and manage assigned projects/priorities by driving the completion of projects within budget, ensuring that appropriate paybacks are forecasted and achieve outcomes.
Directly supervise contractors and coordinate with consulting services.
Manage and control project budget, cost forecasts (expense and capital), cash flow projections, and status reports
Manage daily operational aspects of assigned projects including integration of project activities, project resourcing, financial achievement, meeting scope, and completion.
Lead team in risk management approaches and systems. Make or escalate decisions regarding the appropriate risk when there is substantial project impact.
Provide regular project updates to all levels of management. Communicates the appropriate project status throughout the organization.
Develops Factory Acceptance Test (FAT) planning and executes successful FAT.
Provides field installation supervision, leads commissioning, and field troubleshooting during startup phase.
Identifies and resolves technical problems.
Coordinates and supervises contractors and vendor reps and construction management.
Develops and executes IQ, OQ, PQ with project team during installation, commissioning, qualification, and verification project phases.
Ensures that all technical deliverables, cost, and schedule requirements are met throughout the project's execution.
Adds value by influencing through innovation and continuous improvement.
Identifies, develops, and implements process improvement projects to increase productivity, reliability, sustainability, and cost reduction.
Supports a High-Performance Organization (HPO) environment by utilizing a total team approach to capital project execution and process improvements.
Ability to forecast schedule milestones, track schedule deviations, manage schedule, and build schedule recovery plans.
Qualifications:
A bachelor's degree in an Engineering-related field. Will consider science or business degrees with extensive experience.
Minimum 7-10 years of project engineering experience in the food or pharmaceutical industries along with an understanding of sanitary design concepts.
Experience managing multiple projects from the evaluation through implementation stages.
Ability to work independently and collaboratively
Ability to tactfully negotiate and positively influence peers and executive leadership
Resilience and flexibility with the ability to react to changes quickly, and the ability to apply knowledge to unfamiliar problems and new contexts
Ability to communicate and present to individuals at all levels of the Meati organization,
Ability to work weekends, varying shifts, holidays as project execution schedules may require.
Travel will be approximately 20% but may be higher during specific project phases.
Compensation:

The base salary range for this role is $119,625 - $157,688 annually, which is just one aspect of our total compensation package. In addition to the salary, this position is eligible for a potential annual bonus and equity! Actual compensation may vary based on skills, experience, and location.
Benefits:
Medical, Dental, and Vision insurance at no cost to the employee (for employee-only coverage)

401K with company match
Generous Paid Time Off (PTO) and Floating Holidays
Monthly reimbursements for personal health and wellness expenses
Mental health programs at no cost
Parental Leave, Short-Term & Long-Term Disability coverage, and AD&D
Equal Employment Opportunity: Eat Meati™ is an equal opportunity employer, and all qualified applicants will receive consideration for employment without regard to race, color, religion, sex, sexual orientation, gender identity or expression, pregnancy, age, national origin, disability status, genetic information, protected veteran status, or any other characteristic protected by law.
About Eat Meati™
Based in Boulder, Colorado, Eat Meati™ is on a mission to build Good Energy™ from the ground up. We work closely with Mother Nature to cultivate the complete protein she intended — one that's been the root of our living world for millennia. We're connecting and empowering eaters everywhere to evolve energetically. We believe food should be simple, clean, and of course, delicious, which is why grow and nourish our mushroom root to create nutrient-rich, whole food protein everyone can enjoy. Get to know more about Meati™ at meati.com.
Our team is passionate about making the world a better place through good health and wellness, positive climate impact, and equitable access to nutrition around the world. This passion translates into the culture of our office, making Eat Meati™ a lively, enjoyable, innovative, and inclusive place to work. This is an exciting time to be a part of the Meati™ team and the growing plant-based meat category..